Our Physicians
Surgical Fellow
Physician Assistants & Nurse Practioners
Emeritus
Tanaz Vaghaiwalla, MD, FACS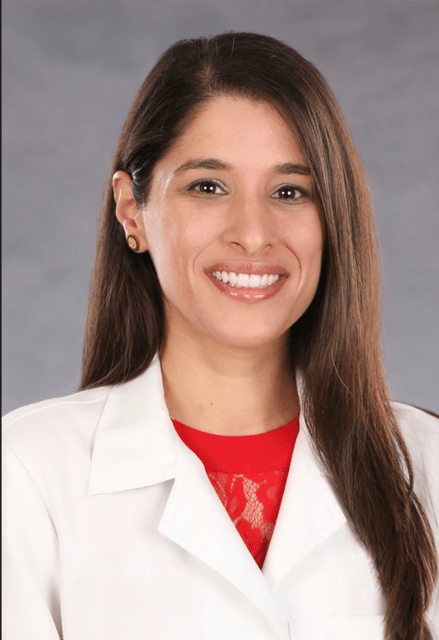 Board Certification
American Board of Surgery
Education
Medical School: University of South Florida, Tampa, Florida
Residency: University of Miami Miller School of Medicine, Miami, Florida
Fellowship: Endocrine Surgery at University of Chicago School of Medicine, Chicago, Illinois
Dr. Tanaz Vaghaiwalla is a graduate of the University of Florida in Gainesville, Florida where she earned a Bachelor of Science degree in Zoological Sciences in 2008. Her Master of Science degree in Molecular Medicine was completed in 2009 followed by her medical degree at the University of South Florida in Tampa, Florida in 2013. She completed the General Surgery Residency Program at the University of Miami Miller School of Medicine in Miami, Florida in 2018, where she served as a chief resident and was the recipient of the Jagajan Karmacharya Award in Vascular Surgery.
Dr. Vaghaiwalla obtained additional certification of training in Transoral Endoscopic Thyroidectomy Vestibular Approach (TOETVA) from Police General Hospital in Bangkok, Thailand in 2019 and completed subspecialty training in endocrine surgery at the University of Chicago in Chicago, Illinois in 2020. Her fellowship specialized in the surgical care of adult and pediatric patients with endocrine disorders which includes both benign and malignant diseases of the thyroid, parathyroid, adrenal glands, and islet cell tumors of the pancreas. She has advanced training in surgical care of patients with neuroendocrine tumors such as insulinomas, carcinoid tumors, and inherited syndromes with a special interest in minimally invasive and parenchymal sparing techniques.
She is board-certified in general surgery by the American Board of Surgery and is a fellow with the American College of Surgeons. She is active in surgical societies including the American Association of Endocrine Surgeons, North American Neuroendocrine Tumor Society, American College of Surgeons, and the Society of Academic Asian Surgeons where she has previously presented and published research studies in endocrine surgery. Dr. Vaghaiwalla joined the Department of Surgery at the University of Tennessee Graduate School of Medicine as an Assistant Professor of Surgery in 2021.
In her free time, Dr. Vaghaiwalla enjoys running outdoors with Loki, her golden retriever.