Our Physicians
Surgical Fellow
Physician Assistants & Nurse Practioners
Emeritus
Sonya McWilliams, BC-FNP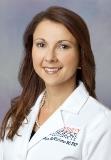 Education
BS, The University of Tennesee
MSN, The University of Tennesee

Sonya McWilliams graduated from The University of Tennessee, Knoxville in 1999 with a Bachelor of Science in Nursing degree. She worked at St. Mary's Medical Center as an RN on a busy medical-surgical unit and cardiopulmonary unit, while going to school to obtain her graduate degree. She graduated from The University of Tennessee, Knoxville in 2001 with a Masters of Science in Nursing where she obtained her Family Nurse Practitioner Board Certification and Advanced Practice Nurse Licensure.
She spent a year working in rural health at Cherokee Health Systems. Prior to joining University Surgeons in 2015, she practiced at Halls Family Physicians for 13 years providing primary care to patients from infants to geriatrics. She performed a wide range of care including acute illnesses, chronic disease management, minor in-office surgical procedures, orthopedic injections, and women's health. She has served as clinical preceptor to numerous nurse practitioner and physician assistant students from The University of Tennessee, Lincoln Memorial University, East TN State University, Carson Newman University, South College, and Frontier Nursing School.
Sonya has been married to her husband, Mike, since 1999. They have 2 sons, born in 2004 and 2008. In her spare time she enjoys watching her boys play soccer, exercising, reading, and spending time with her family. And she loves UT Football - Go Vols!